Hydrotherapy treatments
These belong among the main medical procedures apart from the individual drinking cure and diet eating. They are relaxing, unwinding procedures which also have a slightly massage effect.
Pearl bath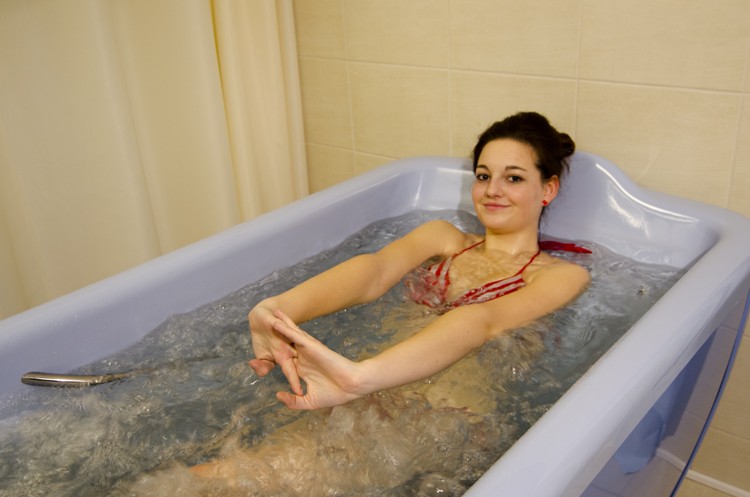 A bath in the Thermal Spring water with temperature between 37-38°C with small air bubbles. Blood circulation improves and the body relaxes owing to the combination of warm bath and micromassage of skin.
Carbon dioxide bath
A bath in thermal water with the temperature of 34 C, saturated with carbon dioxide which causes intensive local and overall blood circulation, lowers blood pressure and leads to mental relaxation.

Hydroxer
It is in fact a massage and stimulation of particular spots (located in the back, upper and lower limbs – it is possible to apply individual programmes which locate the spot of stimulation – i.e. lower limbs, the entire body etc.) with a current of water in a bath.
Calmonal, Kneipp *bath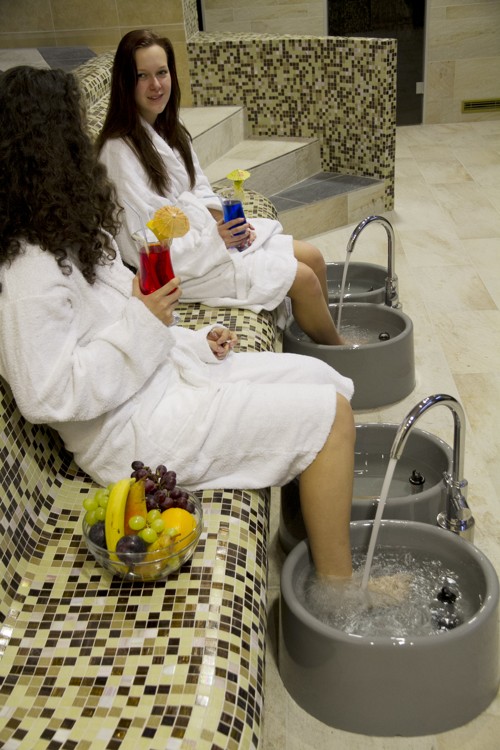 A bath in thermal water where the temperature ranges from 37 to 40°C, with either relaxational or other effect, depending on the additives.
Whirlpool
Mechanical whirling of warm water massages parts of body immersed in the bath. The procedure is suitable for curing post traumatic and postoperative conditions, painful affections of the locomotive system.
Scottish jet
An alternate application of warm and cold jets, applied from the distance of about three meters on the body of a client who, during the procedure, is continuously turning around. The procedure supports blood circulation, defending mechanisms of the organism, it activates metabolism, lowers tension and perception of pain. It also has a positive impact on the imbalance of the autonomic nervous system.
* procedures are not included in the complex spa treatment and are to be paid by the patient